Dr. Brent Wehner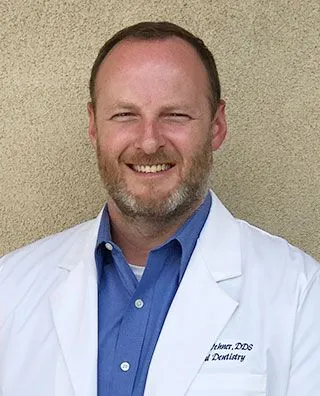 Dr. Brent Wehner hails from Lubbock, Texas where his father worked for Texas Tech University as Vice Chancellor in charge of Fundraising. Dr. Wehner is a graduate of Texas Tech with a B.A. in Biology and then obtained his M.S. in Animal Science in beef cattle breeding and genetics. A switch in academics led him to Dallas, and to Baylor College of Dentistry, from which he graduated in 2006.
Dr. Wehner enjoys all facets of dentistry, from crown and bridge work to root canals and implants, and enjoys being a dentist for your entire family. He is licensed to administer oral sedation, as well as nitrous oxide (laughing gas). He is a member of the American Dental Association, Texas Dental Association, and the North Texas Dental Association.
Dr. Wehner has many hobbies, most all of them involving the great outdoors. He is an avid hunter, in particular birds, wild hogs, and various varmints. He also has great interest in old model steam engines, leading to his collection of Lionel trains. Another hobby is restoring old farm tractors. In the future, he would like to have a seed stock operation raising Beefmaster cattle.
He is married to his lovely wife, Stephanie, and they have two beautiful little girls, Ava Hope and Sadie Grace. They have recently settled down with the purchase of their first home with plenty of room in the yard for their kids to play.
Credentials and Memberships
Texas Dental Association
American Dental Association
Conscious Sedation license
Member of Greenville Chamber of Commerce Since 2010
Lions Clubs International